The brattleboro words Project
The Brattleboro Historical Society is a key partner in the National Endowment for Humanities – supported
Brattleboro Words Project.
We produce the acclaimed Brattleboro Words Trail – a free audio story app which, when downloaded from any app store on a cell phone, provides a GPS-triggered, self-guided tour of important literary sites in the Brattleboro area, including some 50 sites in the historic downtown area alone included on Words Trail maps you can find free around town. You can also listen to the stories online
HERE
.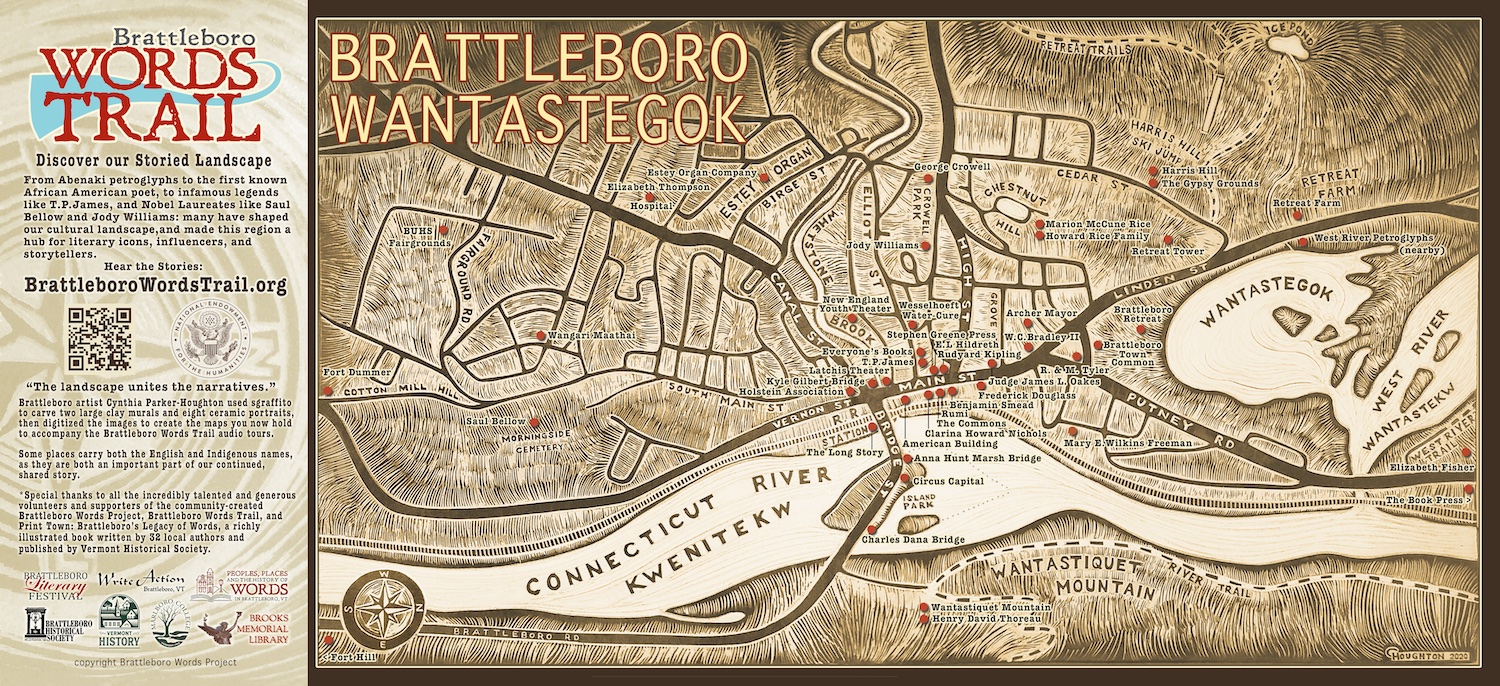 The Brattleboro Words Trail was created by Brattleboro-area citizens, students, scholars and artists who researched and created the stories with help from Words Project volunteers.  We are always seeking new stories for the Trail – especially on the topics listed
HERE.
Please contact
[email protected]
if you would like to tell a story or get involved in any way, especially as we head to mounting a major
permanent exhibit
on the Trail at the new Brattleboro Amtrak Station in Fall 2024. You can also listen to the longer-form Brattleboro Words Trail monthly podcast
HERE. 
Pick up a useful and beautiful Brattleboro Words Trail map at Brooks Memorial Library, 118 Elliot or download directly from the Brattleboro Words Project site
HERE
.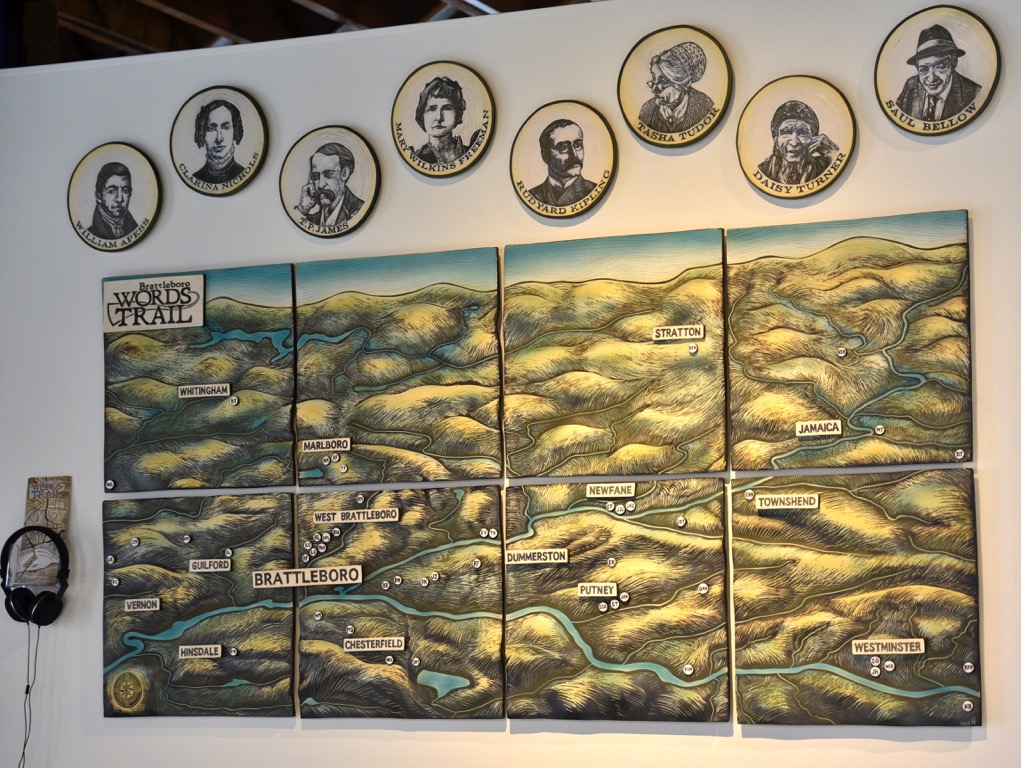 Brattleboro Historical Society was founded in 1982 as a non-profit organization by a group of local historians and civic leaders interested in Brattleboro's past. The Society's mission is the telling of Brattleboro's story. Join us!