Nobel Laureate
Jody Williams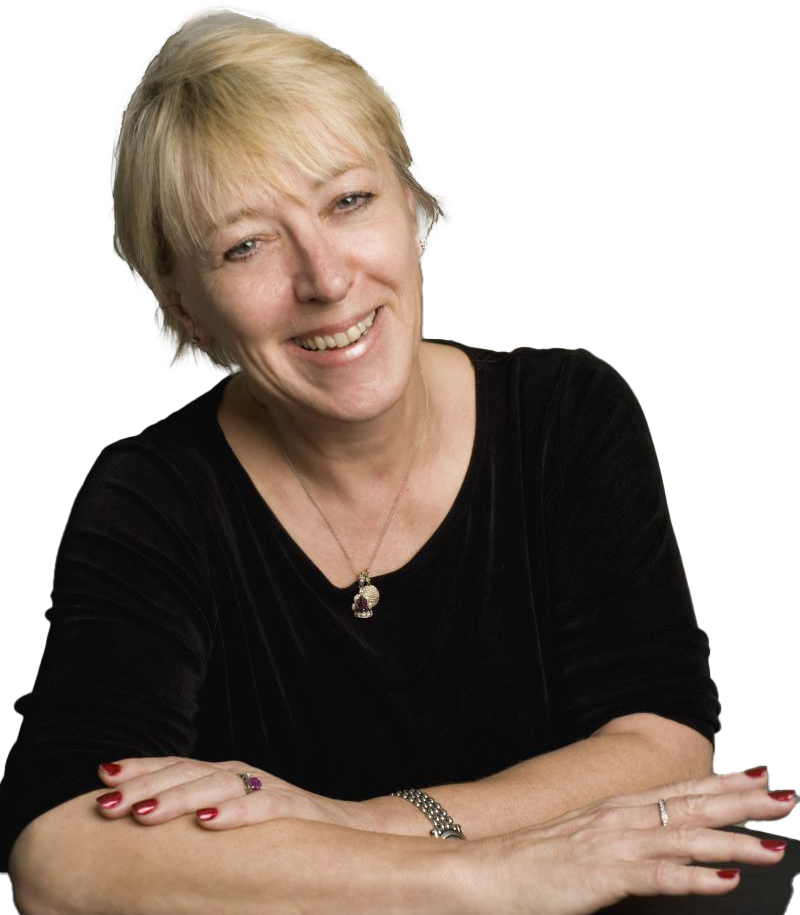 Who is Jody Williams?
Jody Williams was awarded the Nobel Peace Prize in 1997 for founding and leading the International Campaign to Ban Landmines, an unprecedented cooperative effort that brought governments, United Nations bodies, the International Committee of the Red Cross and more than 1000 NGOs in 90 countries together to pass the Ottawa (Mine Ban)Treaty.
She lived on Western Avenue and Chapin Street growing up, attended the Green Street School from 1957 to 1962, graduated from Brattleboro High School in 1968, attended the University of Vermont, the School for International Training (SIT) and Johns Hopkins University's School for Advanced International Studies, and lives in the area today. A brave and straight-talking defender of human rights globally, Williams now studies modern warfare to promote new understanding about security today, especially the Campaign to Stop Killer Robots.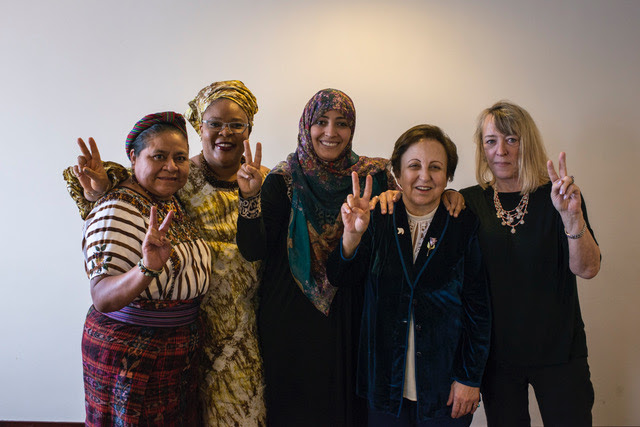 Nobel Women's Initiative from right to left: Jody Williams (USA), Shirin Ebadi (Iran), Tawakkol Karman (Yemen), Leymah Gbowee (Liberia) and Rigoberta Menchú Tum (Guatemala) Credit: Nobel Women's Initiative
Nobel Women's Initiative
She helped establish the Nobel Women's Initiative in 2006 to use the visibility and prestige of the Nobel prize to spotlight, amplify and promote the work of grassroots women's organizations and movements around the world.
Nobel Peace Laureate Jody Williams
to Unveil New Plaque at Green Street School
25 September 2020 Brattleboro VT:  Nobel Peace Laureate Jody Williams will return to her elementary school and the place where she grew up to unveil a plaque commemorating her 1997 Nobel Peace Prize on Friday, October 2, at noon, in a small ceremony outside the Green Street School in Brattleboro, Vermont.
"I'm honored that the school will put up a plaque commemorating the 1997 Nobel Peace Prize.  Hopefully it can inspire kids to realize that we all can make a difference in the world when we work together," Jody Williams said. "I very fondly remember the Green Street School. Sometimes I drive up Green Street just so I can take a look at it. I had some important events at the school that helped shape the rest of my life."
"Students and teachers are excited to have this visual reminder of our civic responsibility to be active participants in democracy and that every student can do great things to help the world," Green Street Principal Mark Speno said.