On Wednesday, January 19, 2022,
on the steps of the Vermont Capitol,
John & Mary Carnahan
were recognized by the
Vermont Senate &
House of Representatives
for their many civic contributions to the Brattleboro community.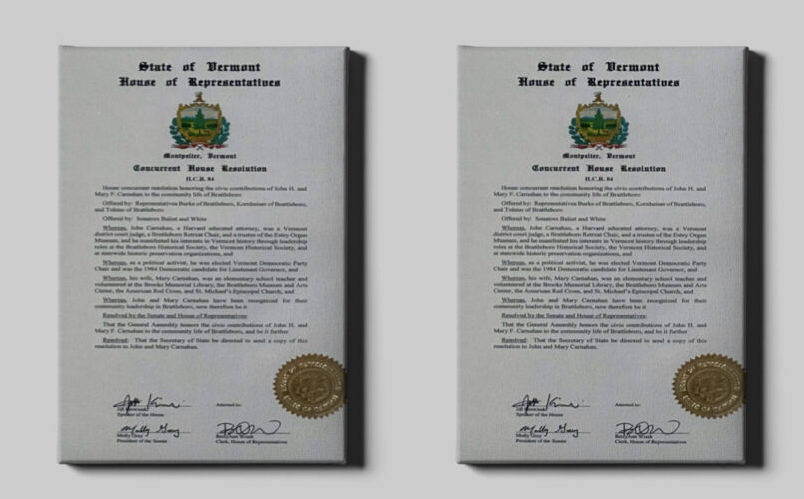 Brattleboro Historical Society was founded in 1982 as a non-profit organization by a group of local historians and civic leaders interested in Brattleboro's past. The Society's mission is the telling of Brattleboro's story. Join us!