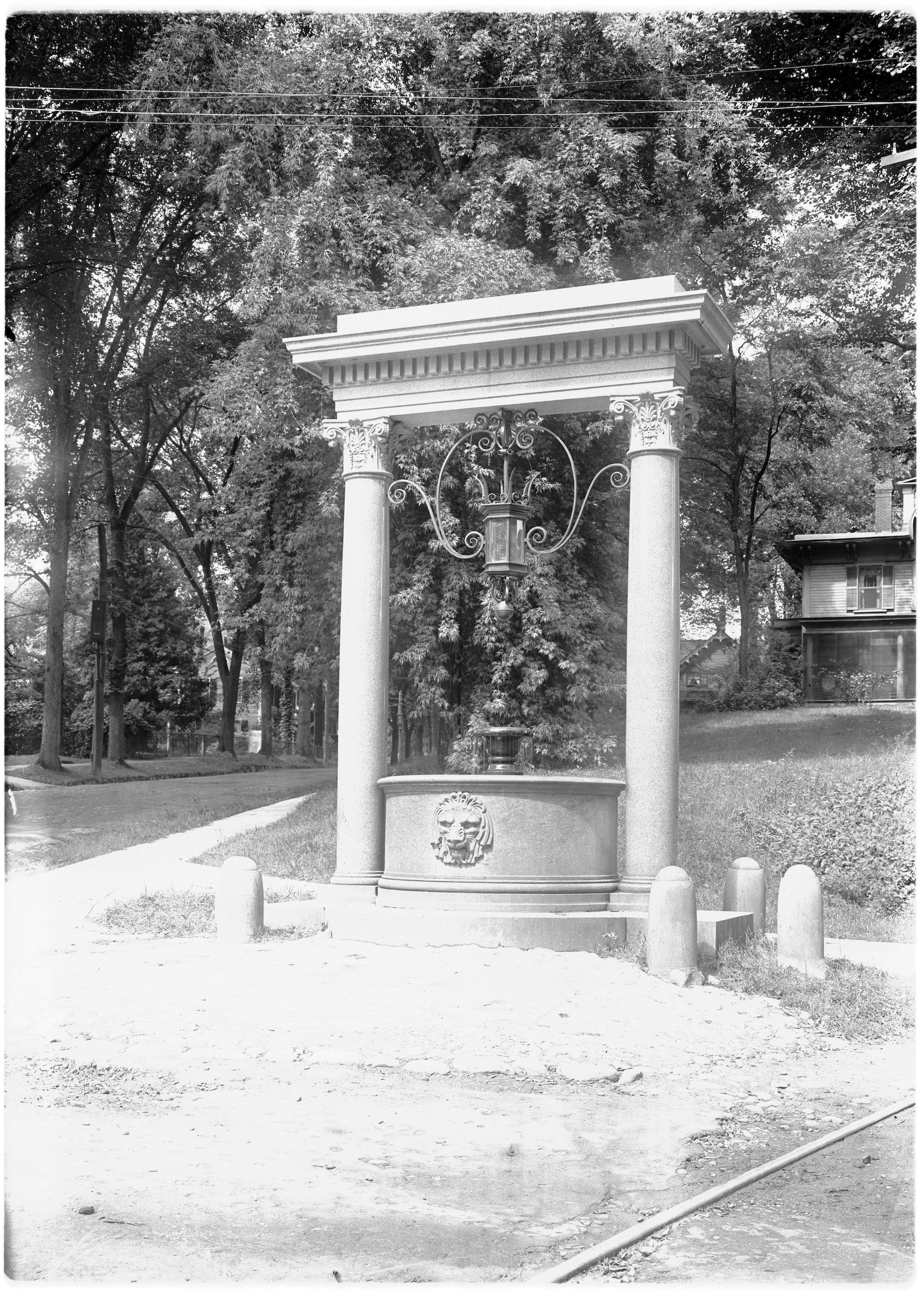 Wells Fountain, one of Brattleboro's best-loved landmarks, stand proudly on the northern edge of its downtown shopping district.
Designed in 1890 by Brattleboro architect William Rutherford Mead (cousin to President Rutherford B. Hayes) and funded by William Henry Wells, Brattleboro native and new York businessman; this lovely granite fountain features two fierce lion head medallions on the north and south sides of a large basin. A pair of Corinthian columns supports the large lintel and electric lantern encased in graceful iron scrollwork.
Wells Fountain, also known as Wells Drinking Fountain, was built to mark the spot where Mead's brother Larkin Mead, a nationally known sculptor, created an eight foot Snow Angel on New Year's Eve 1856. The ephemeral angel caused such a sensation that Larkin later fashioned a marble replica that is currently on view in Brooks Memorial Library.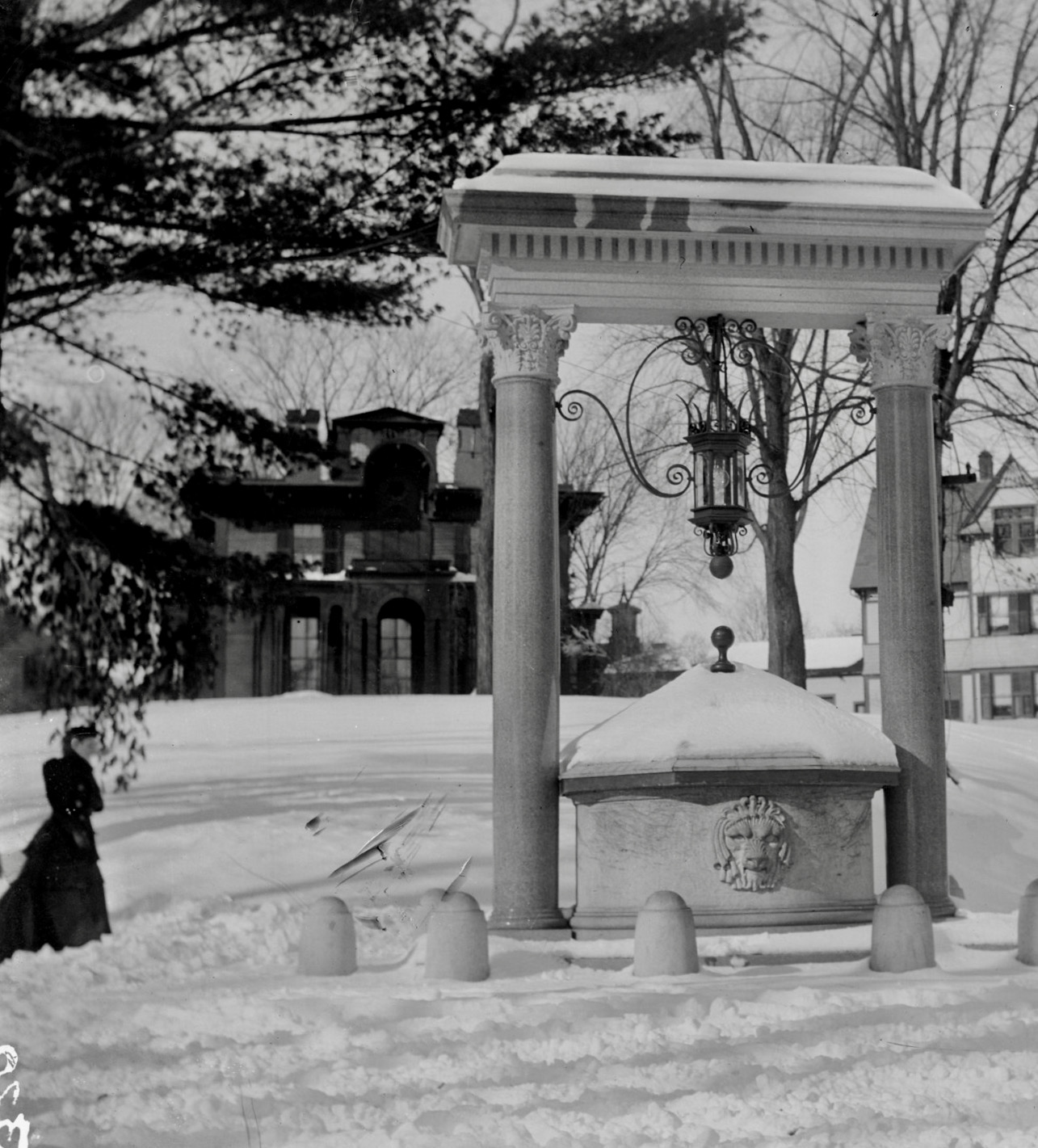 In 1986, the fountain was moved twenty feet from its original site to its present location, downhill and to the south of the District Court of Vermont building.
Brattleboro Historical Society was founded in 1982 as a non-profit organization by a group of local historians and civic leaders interested in Brattleboro's past. The Society's mission is the telling of Brattleboro's story. Join us!